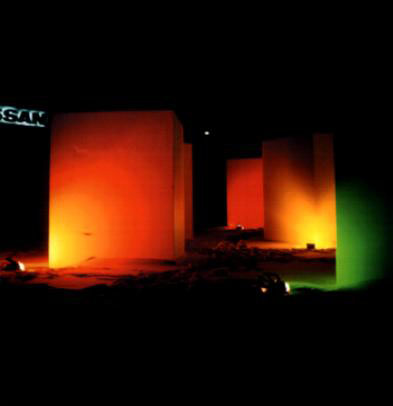 Gyllene vilan under broar / Golden lightness


Clara von Rettig
Sankt Jørgensgata 59
S-11238 Stockholm
tel 0046 8 650 60 05
mobil 0046 70 393 3093

Uddannelse/Education:
Lighting Research Center, New York 1995. Optical Forskning, 
KTH, Sthlm 1992.
Ligth Architecture ,KTH, Sthlm 1992. Art Academi,Sthlm 1991-92.
Art and Design Academy, Sthlm 1986-91. 
Hovedskous,Göteborg 1984-86. Det Kgl Kunstakadami.Kbh 1982-83.

Udstillinger/Exhibitions:
Enkehuset Gallery,Sthlm. Stockholm Art Fair. Pourt de Bouc, 
Video Art in France.Video Mutasion, Arnem, Holland. 
Gallery Arton A, Sthlm. Art Academy, Stockholm. 
Rooseum: Galleri Forum "It is the road that is", 
Malmö. Video Mutasion, Glasgow,Scotland. Modern Art Museum, Sthlm. 
Villa Val Lemme, Italy. Stockholm Art Fair, Sthlm. Sergel City, 
art in Sthlm.

Udsmykninger/Commisions:
Gatu och Fastighets Kontoret,Sthlm. Stadsbyggnadskontoret,Sthlm. 
Stadsutvecklings-avdelingen, Göteborg, Kultur och Fritid, Pitea.


Legater/Scholarships:
Framtidens Culture,Konstnarsnammden, Bernadottes Culture Fond, 
Edstrandska Stiftelsen,Galo, Konstnarsnammden.


---