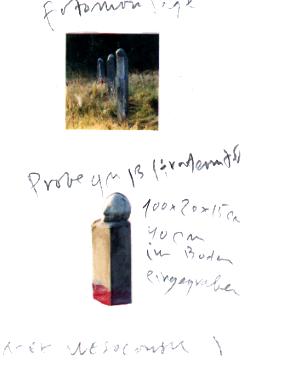 Frihed-lighed-broderskab / liberté-égalité-fraternité


Jacek Wesol´owski
Bizetstr. 102
Fabrik Atelier-Why 3
D-13088 Berlin
tel 0049 3092791267

Uddannelse/Education:
1968 Master of Arts and 1977 doctor´s degree from Institut für Litteratur,
Theater- und Filmtheorie at the University in Lodz, Poland. 
1972-81 lecturer at Lodz Universitet.

Forskning/researsch og publikationer/publications:
Intermediate phenomenon in art, Problems of avantgarde -
art in the twentieth century.
Guest lecturer at Christian-Albrechts-Universität, Kiel, Germany. 
Since then freelance scientist and artist.

Since 1983 own art concept (Tagebuch) used in paintings, objects, 
installations, actions and texts. Exhibitons as "stagings".

Kataloger til separatudstillinger/catalogs for soloexhibitions:
Tagebuch 1983-93. Museum für die Kinematolographie i Lodz 1993. 
Arca, Museum Klosterburg zu Lübeck 1994. 
Arsenal, Historiches Museum Breslau 1996. 
Intervention (together with Bernhard Schwichtenberg). 
Musem für die Geschichte der Stadt Lodz 1997.

Legater/Scholarships:Schleswig-Holstein 1996.

Øvrigt/Other:Film:Jacek Wesol´owskis Tagebuch, 30 min. TVLodz 1993.

Medlem af/member of BBK since 1994.


---