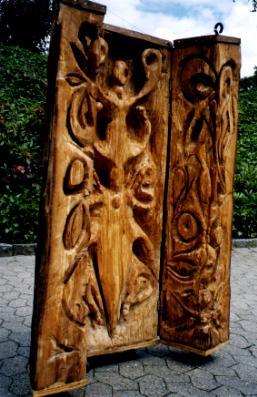 Uden titel / without title


Stephane Scohy
45, Timmermanns rue
B-1190 Bruxelles
tel 0032 2 345 77 34

Uddannelse/Education:
1990-94:Académie des Beaux -Arts de Bruxelles, 
1992-96: Sculpture at Roberto Oliveiro. 
Symposium at Remise Akadamiet in Brande, Denmark.

Udstillinger/Exhibitions:
Le Site du City 2, Full Moon Theater, 1998.

Udsmykninger/Commissions:
Poliester sculpture and sculptural mobile in Full Moon Theatre 1996, 
Sculpture in Wood Madagaskar and on L´ile de la Réunion 1997.

Priser/Prizes:
Prix de la Ville de Bruxelles, 1992.


---